MLCC troubles are different in the naming rules of major manufacturers, resulting in MLCC sales and procurement frequently confused.
The coding rules include include series, temperature characteristics, operating temperature range, capacity change, rated voltage, electrostatic capacity, electrostatic capacity tolerance, packaging method, length, width, tip width, thickness, media characteristics group, terminal electrode type, etc. Wait
Today, we identified 10 original coding rules including Murata, Taiyo Electric, Samsung, TDK, Kokugi, Kyocera, ASIMCO, Fenghua, Kemei and Yuyang.
This article makes it easier for you to understand MLCC
1. 村田编码规则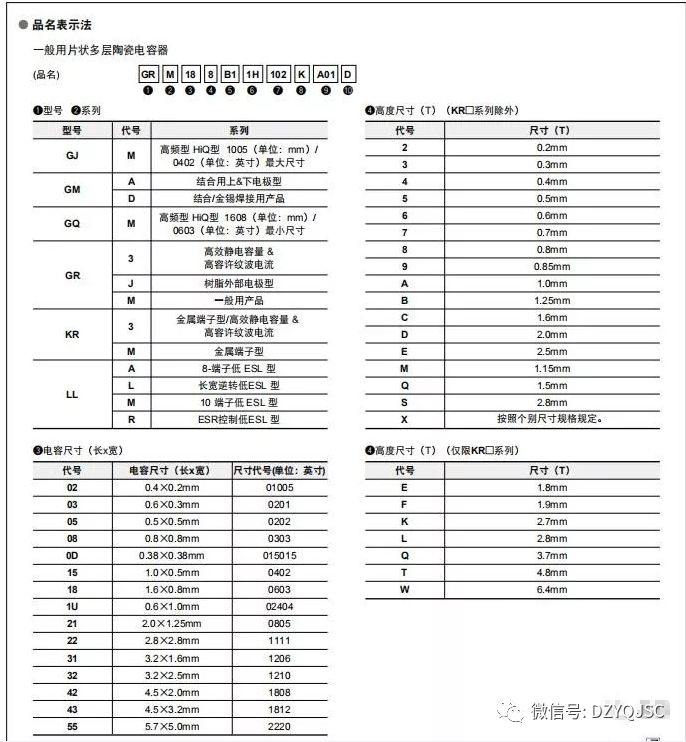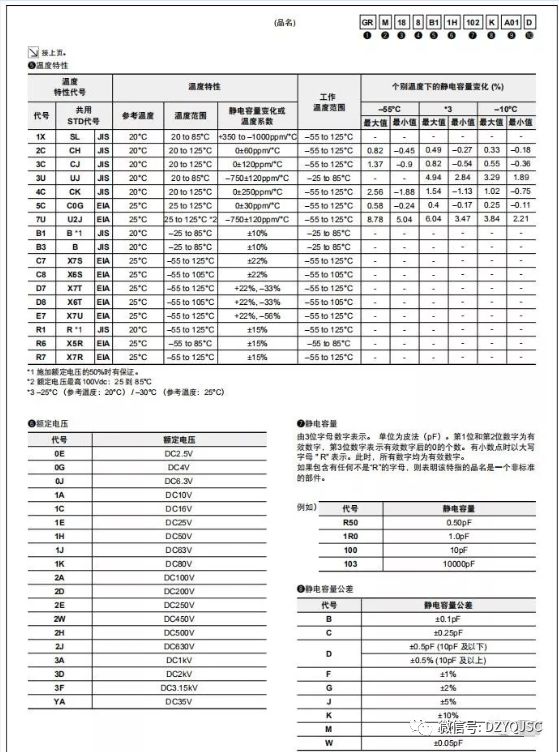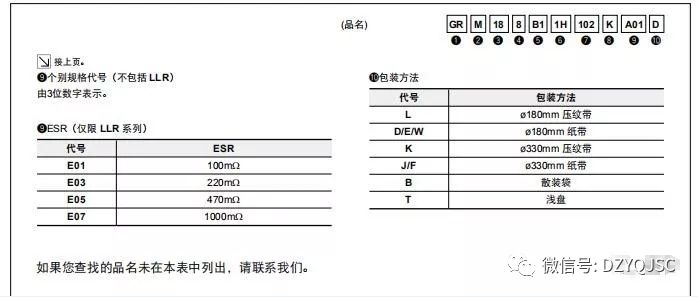 2. 太阳诱电编码规则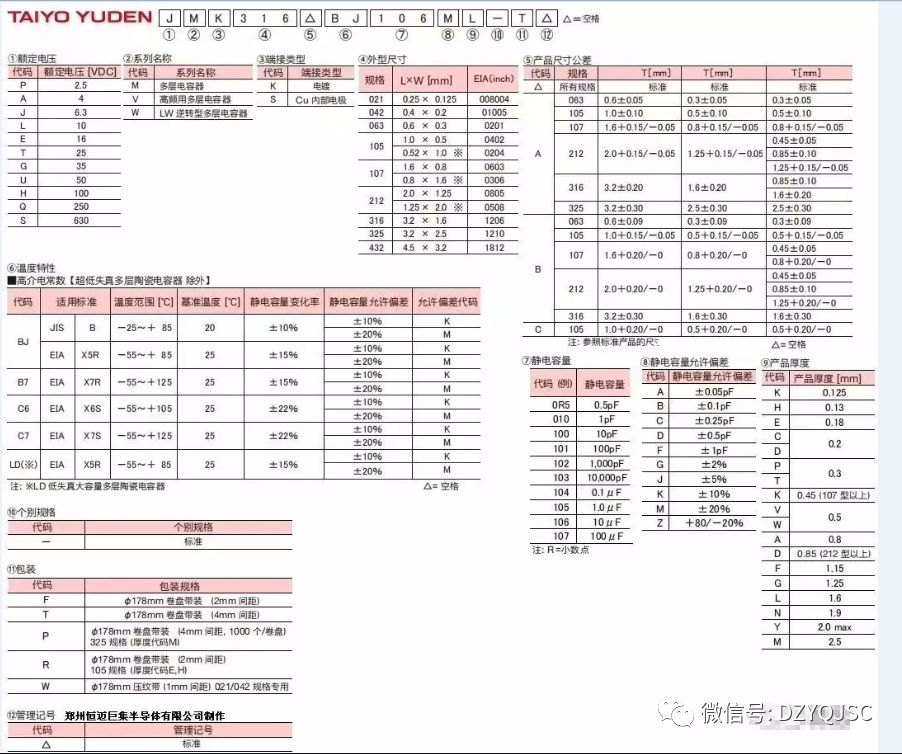 3.三星编码规则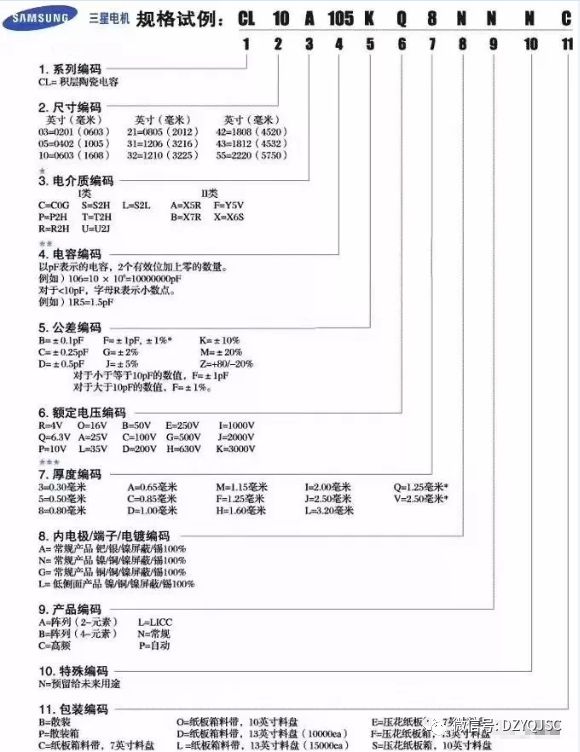 4.TDK编码规则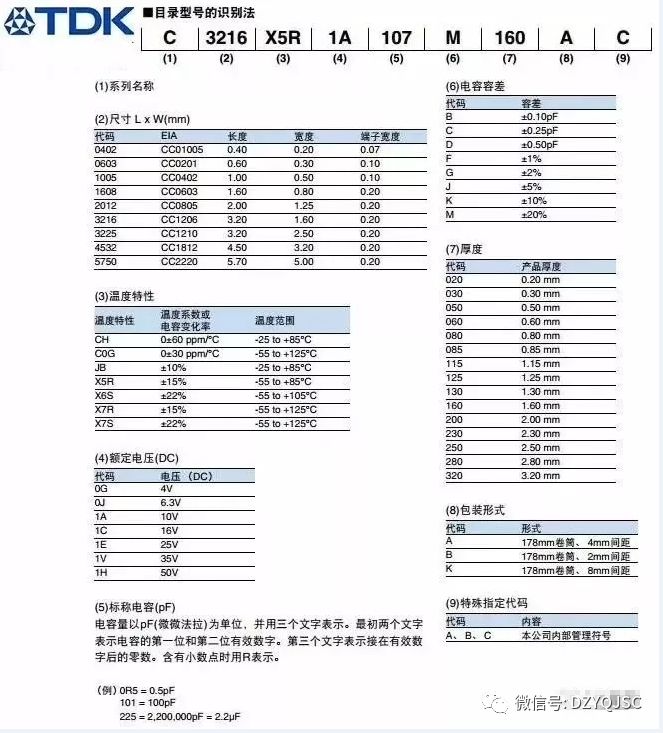 5. 国巨编码规则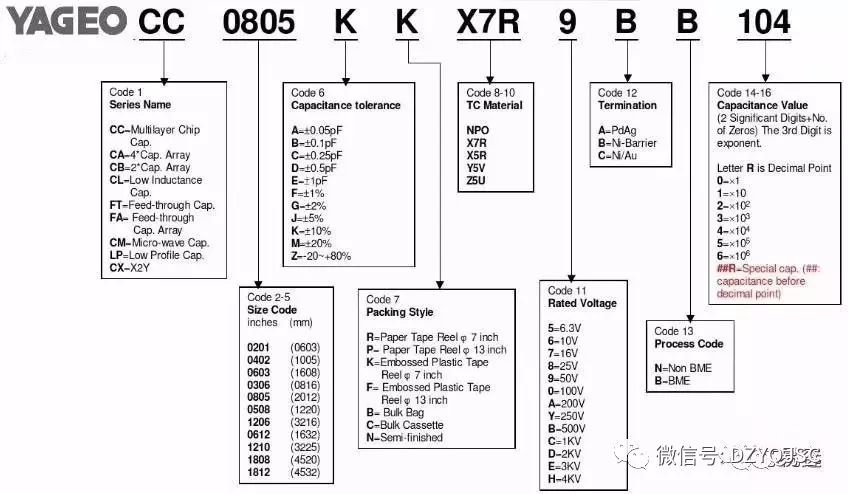 6.京瓷编码规则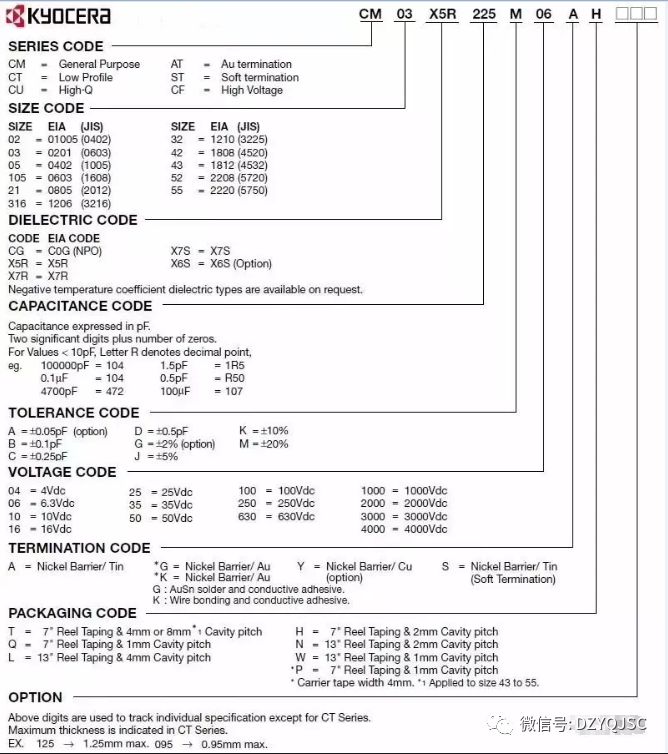 7.华新科编码规则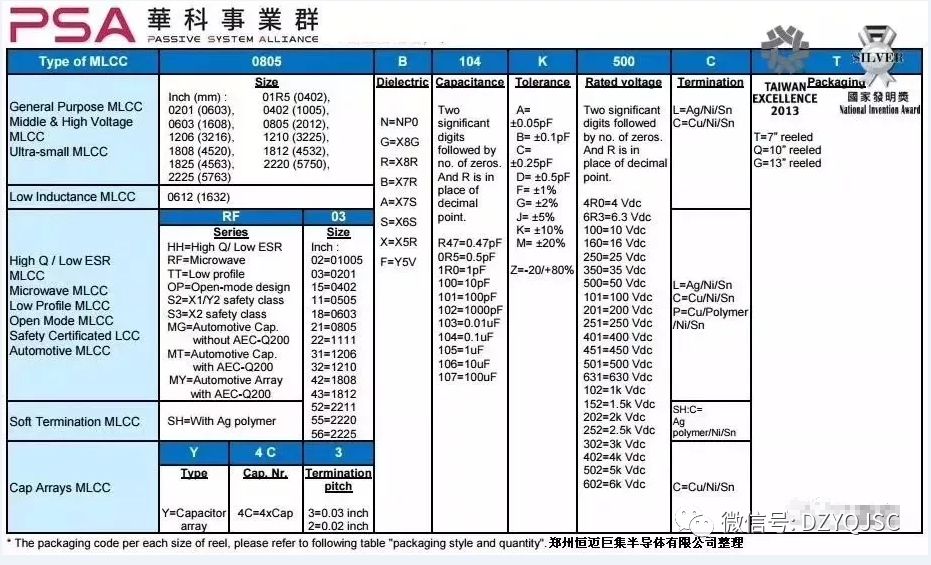 8. 风华高科编码规则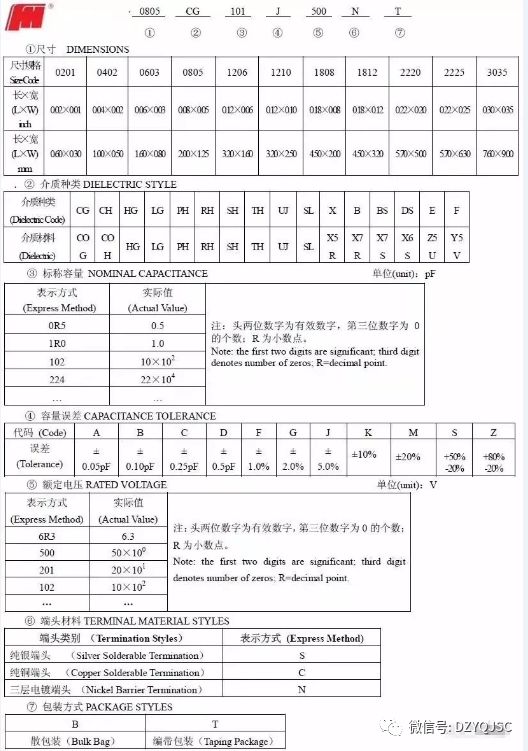 9.基美编码规则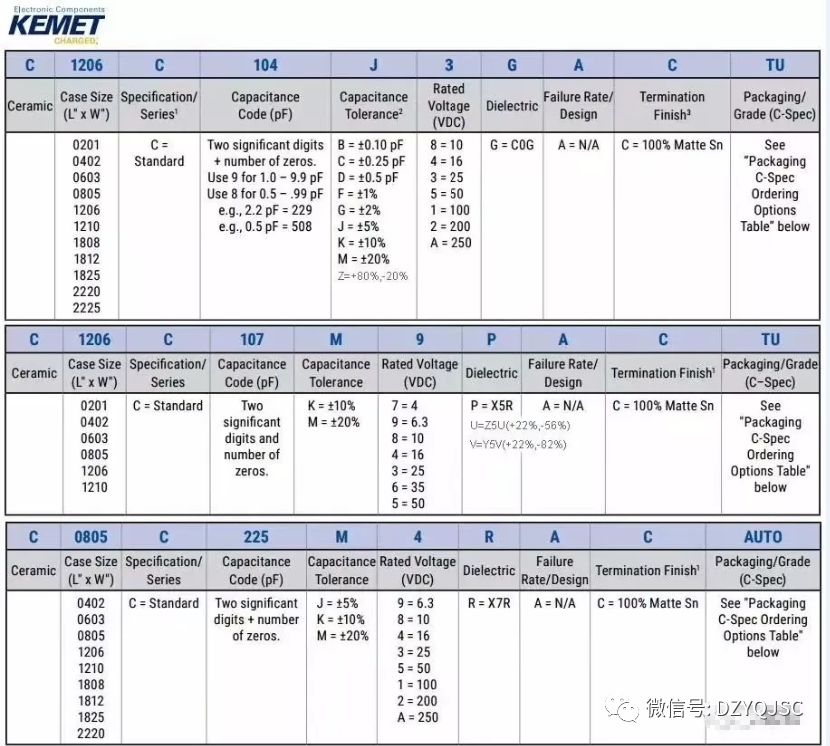 10. 宇阳编码规则